Agra Fort is a historical fort in the city of Agra in India. It was the main residence of the emperors of the Mughal Dynasty until 1638, when the capital was shifted from Agra to Delhi. Before capture by the British, the last Indian rulers to have occupied it were the Marathas.
CLICK ON IMAGES TO ENLARGE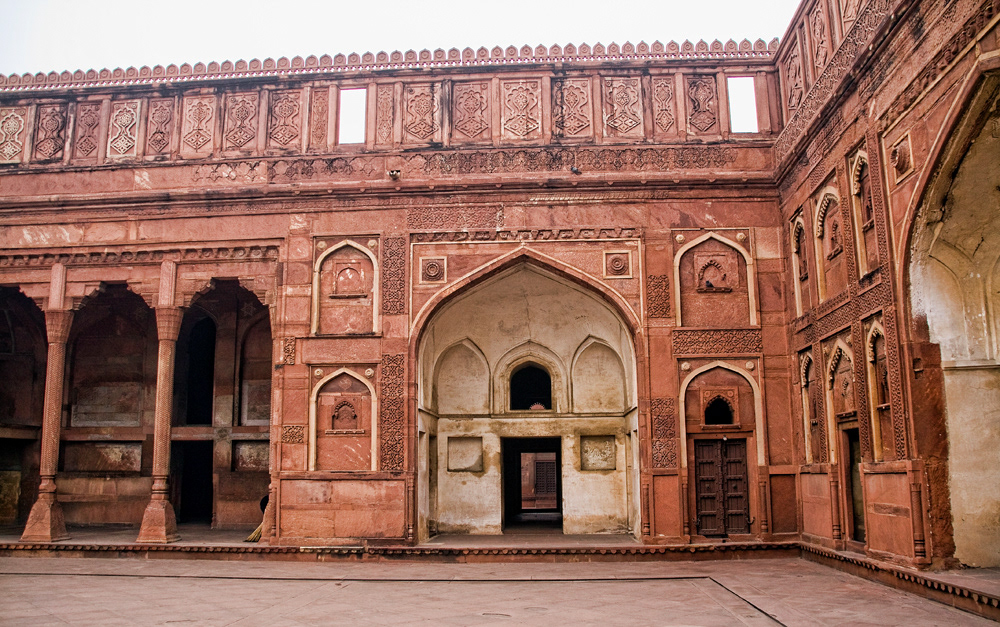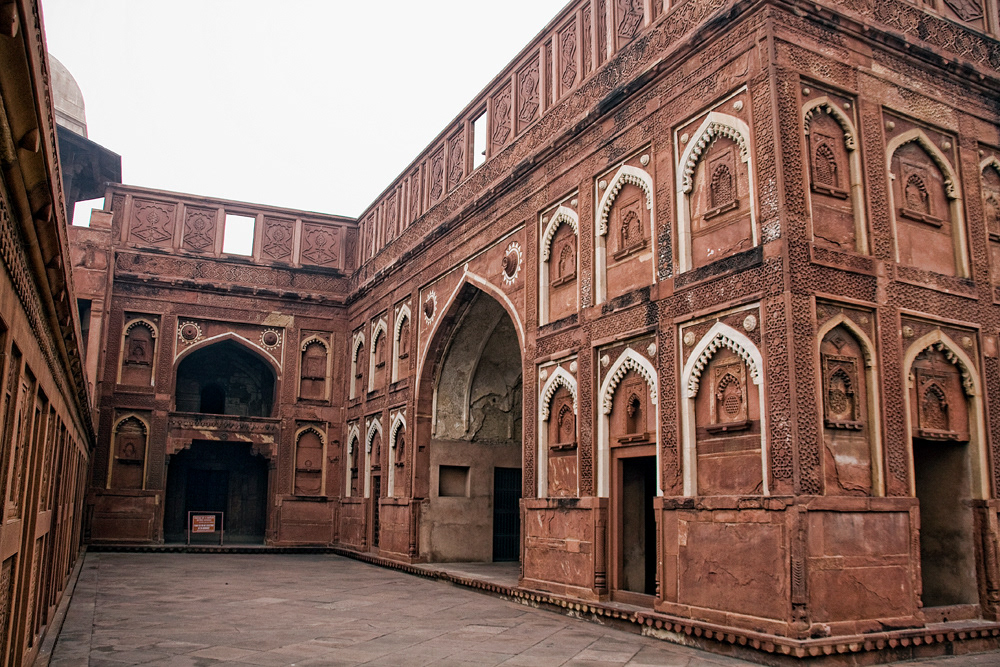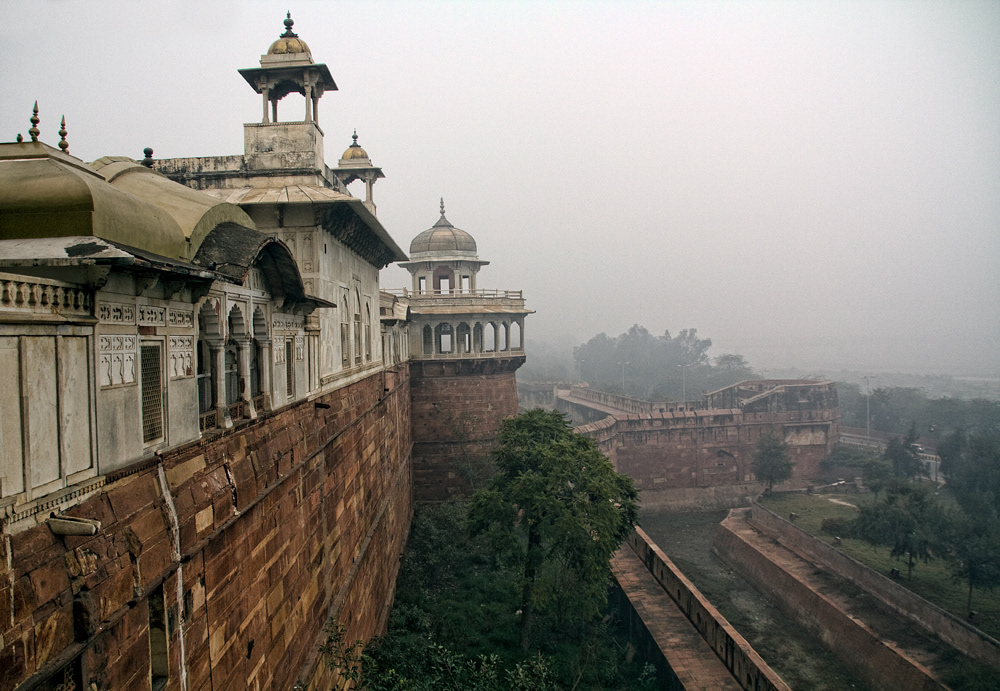 Tomb of Etmaduddaula is a Mughal mausoleum in the city of Agra in the Indian state of Uttar Pradesh. Often described as a "jewel box", sometimes called the "Bachcha Taj", the tomb of Etmduddaula is often regarded as a draft of the Taj Mahal.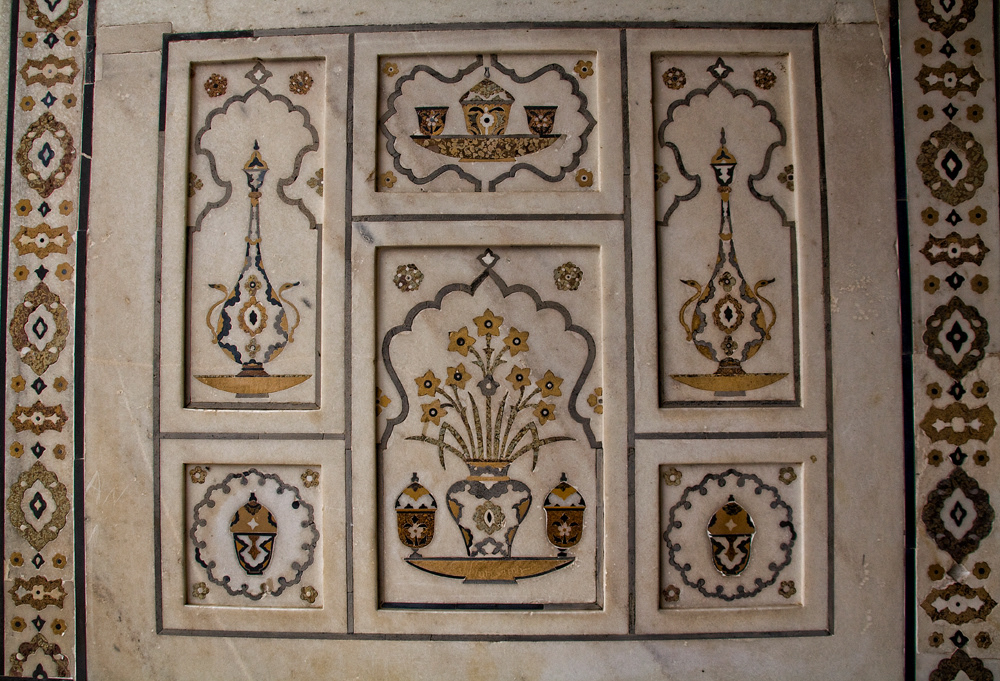 The Taj Mahal is an ivory-white marble mausoleum on the south bank of the Yamuna river in the Indian city of Agra. It was commissioned in 1632 by the Mughal emperor Shah Jahan to house the tomb of his favourite wife, Mumtaz Mahal; it also houses the tomb of Shah Jahan himself.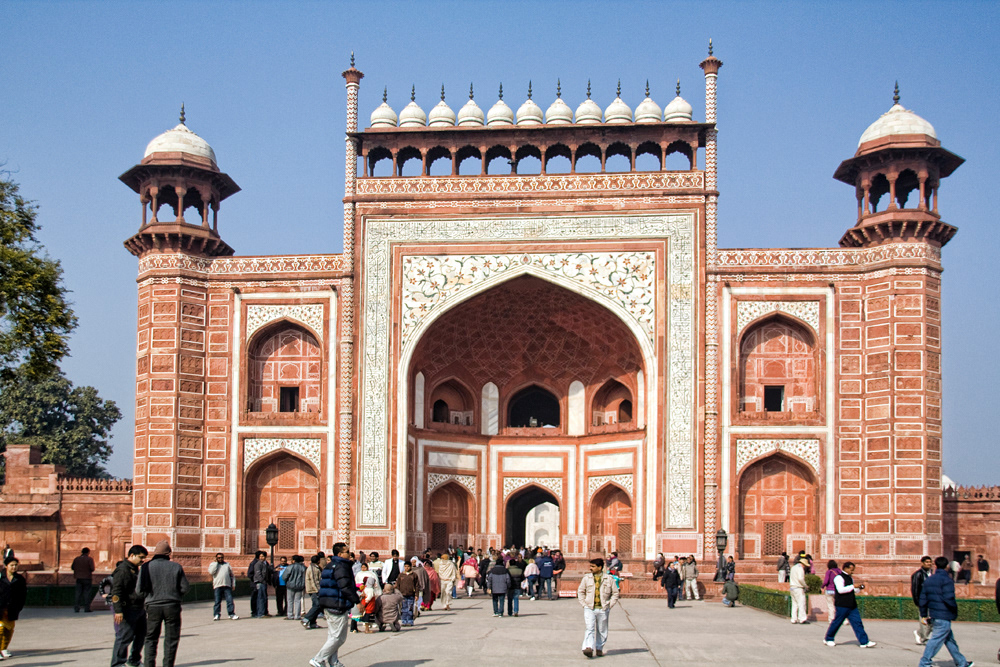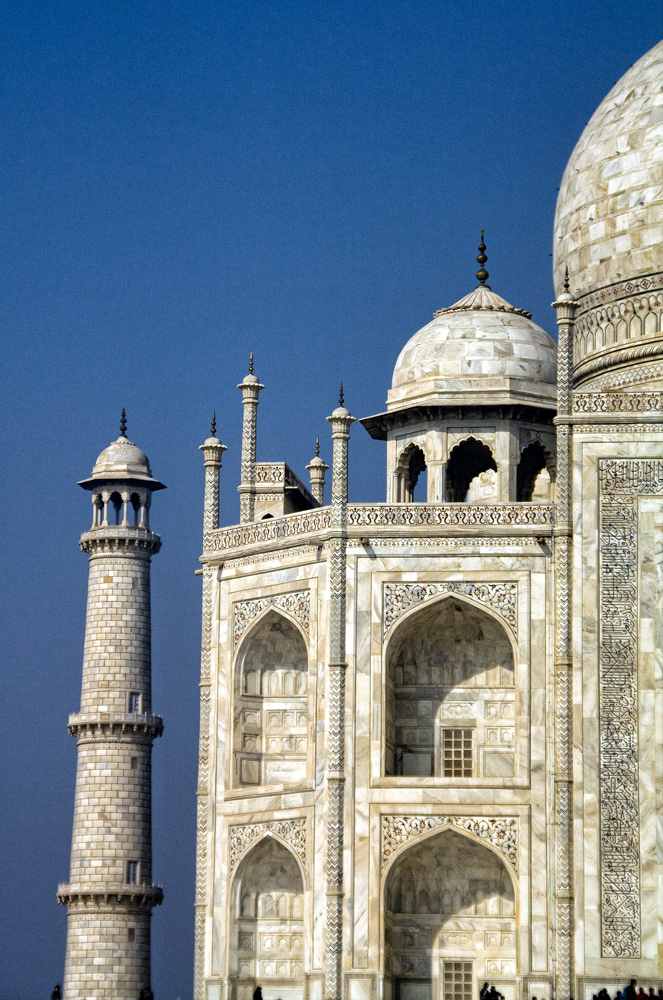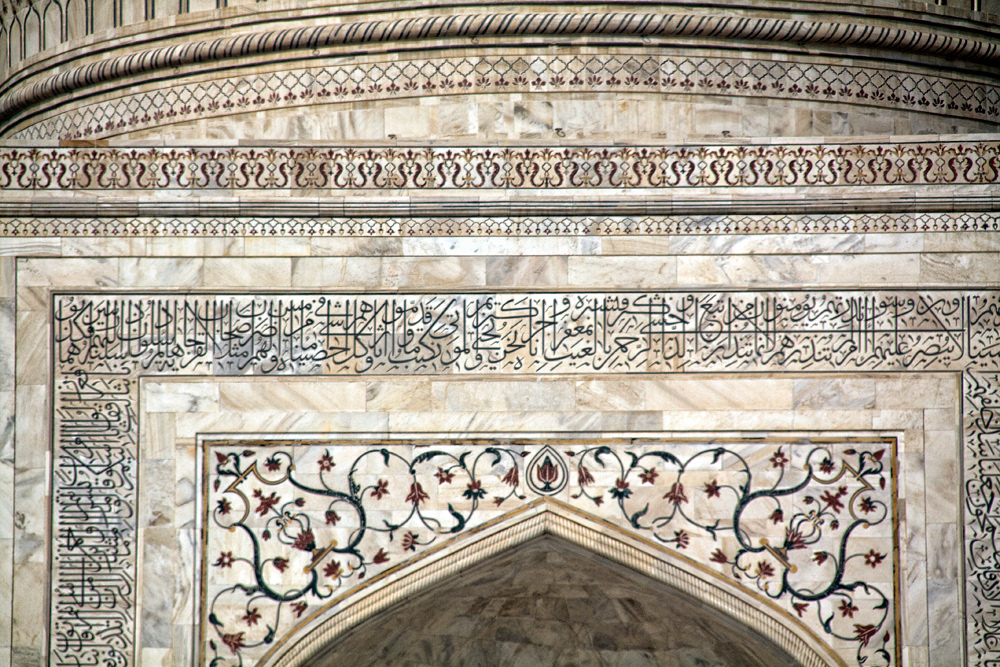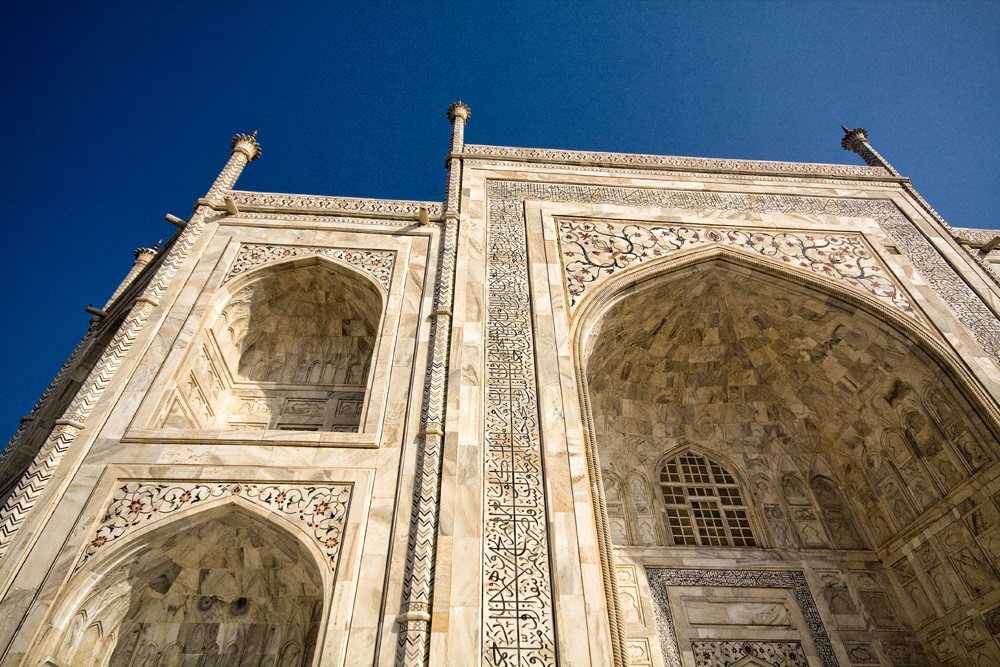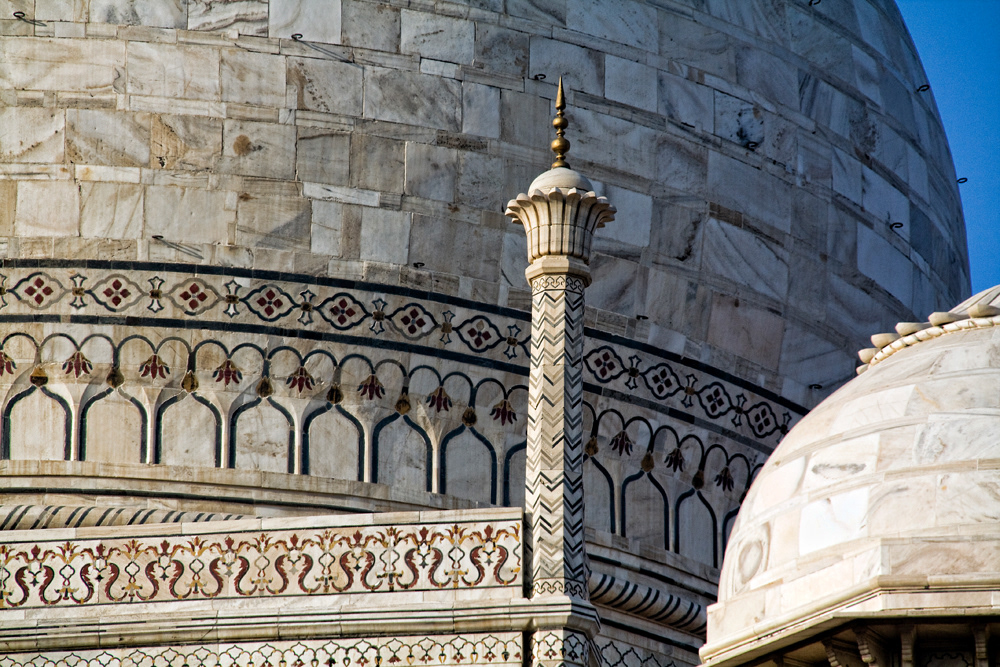 Fatehpur Sikri is a small city in northern India, just west of Agra, founded by a 16th-century Mughal emperor. Red sandstone buildings cluster at its center. Buland Darwaza gate is the entrance to Jama Masjid mosque. Nearby is the marble Tomb of Salim Chishti. Diwan-E-Khas hall has a carved central pillar. Jodha Bais Palace is a mix of Hindu and Mughal styles, next to the 5-story Panch Mahal that overlooks the site.